Password Problem?
If you have trouble logging in to any of our UNOH sites, and know your current password, please try to change your password here. In some cases, your password may have expired. If you have forgotten your password, you may reset it here.

You can find all of our password resources at our Password Resources page.
UNOH IT Support
Having trouble resetting your password or other technical issues?
Technical Issues and New Project Requests
Issues related to your e-mail, Colleague, reporting, and other technology services require an IT Support Ticket. A helpdesk ticket ensures that we address your needs in a timely manner by assigning and dispatching the proper technician.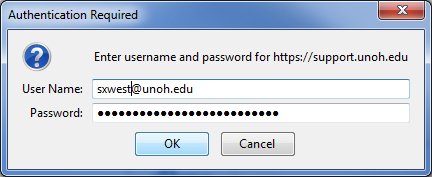 NOTE: If you are prompted for a password, please enter your full UNOH e-mail address.
What is My Computer Number?
If you are on campus, using a UNOH-assigned computer, a technician may need to connect to your computer to offer remote assistance. Use the document below to find your computer number.

Campus Phone Resources
UNOH has a new campus phone system in 2022 with features to help on-campus faculty and staff better serve our students.
System Maintenance

The IT Department performs system maintenance Friday mornings between 4 - 7am. Some campus services may be unavailable during that time. We apologize for any inconvenience this may cause and we appreciate your patience as we strive to keep our systems updated and secure.