Technical Issues and New Project Requests
Technical issues related to classroom equipment, email, and other technology services require a helpdesk ticket. A helpdesk ticket ensures that we address your needs in a timely manner by assigning and dispatching the proper technician.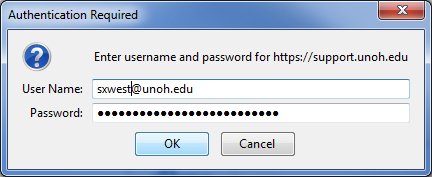 NOTE: If you are prompted for a password, please enter your full UNOH e-mail address.
Course Content Requests
Course content requests may be submitted online through the MyUNOH portal.
System Maintenance

The IT Department performs system maintenance Friday mornings between 4 - 7am. Some campus services may be unavailable during that time. We apologize for any inconvenience this may cause and we appreciate your patience as we strive to keep our systems updated and secure.